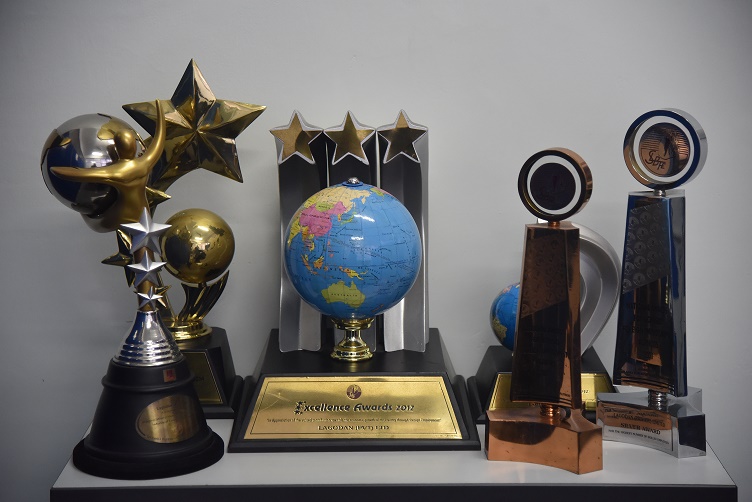 Since its founding in 1976 Lagodan has built up a high reputation worldwide in the international manpower business. This has been achieved by providing quality service at realistic cost and by attaching as much importance to "after sales service" as to the "sale" itself. More importantly it is our absolutely clean, transparent and high professionalism that has earned Lagodan a pre-eminent place in the recruitment business both in Sri Lanka and many countries abroad.
Performance & Experience
Lagodan has on-going contracts (for over 39 years) with some of the largest internationally reputed multi-billion dollar companies namely Almarai Company, Saudi Aramco, Saudi Cement, Samref, Saudi Gaurdian Float Glass Company, Reza Group of Companies, Cooperheat, AL YUSR, Rosewood Hotels, International Port Services , SGS Inspection and Easternpak in Saudi Arabia Qatar Airways Group, Qatar Petroleum, Ghanem Al Thani, Qatar Telecom, Venture Gulf Engineering, Al Nasr Holdings in Qatar Islands Development Company, KANKAN Ltd, Public Utilities Corporation, Civil Constructions in Seychelles. Guardian Rak, Dynatrade and Elenco in United Arab Emirates.
Lagodan has recruited and supplied over 34,000 Sri Lankans to organizations in 31 countries in the Middle East, Asia, Africa, Far East and Australia. Over the years Lagodan has striven to improve its methods and systems for the recruitment of quality manpower. Today the company has perfected means for locating, screening, short listing, trade testing, selecting, processing and mobilizing recruits with speed and efficiency while tailoring its range of recruitment services to meet the specific needs of its clients.
Facilities & Infrastructure
The company employs a highly dedicated, motivated and experienced staff to fulfill recruiting assignment of any size and nature and is well equipped with the latest office automation and communication facilities.
Our in-house data bank contains over 20,000 pre-screened and shortlisted CV's of prospective candidates meeting the standard job specifications of various categories.
Support Services
Lagodan has a specialized panel of highly qualified and experienced professionals for pre-screening and short-listing suitable candidates for professional and technical categories. To facilitate the conduct of interviews by our Clients, Lagodan is fully equipped to provide all necessary support services such as secretarial, internal transport, trade testing, documentation for smooth processing and mobilization of selected recruits.
Selected candidates are medically examined by Western qualified doctors who report on their physical and mental fitness prior to being processed for travel to their foreign destinations. The Sri Lankans that Lagodan has recruited and deployed to date encompass almost the entire spectrum of categories of personnel required for any type of work by developing countries. They range from highly qualified professionals – Mechanical, Electrical, Electronic, Civil, Technical, Administrative, Clerical, Computer, Medical, Skilled and Semi Skilled personnel to basic labour.